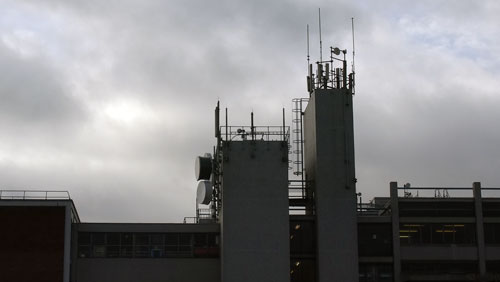 The architecture of Slough, twenty five miles outside London, has never been judged kindly, but today the sprawling acres of its Industrial Estates grow more monstrous, vaulting, and walled-up every day. On Henley and Dundee Roads, Buckingham and Edinburgh Avenues, cranes peck at vast, unmarked developments, replete with huge transformers and racks of cooling equipment. They're building the Internet here, and other systems: systems built from time and money; systems which generate money out of time itself.
Scaffolds, once again, reach into the skies. Between here and the City, between 2 and 25 GHz, another airborne network, made of point-point microwave transmitters, needles over the streets and houses. Over community centres, trailer parks, fields of cows and horses, over hospitals and fire stations, another architecture imprints itself unseen on the landscape, piggy-backing on the crumbling edifice of the state. Invisible as radio waves: offshore investment funds, private news feeds, corporate algorithms. A parasitic infrastructure of value extraction.
The microwave network arches over the countryside, displacing stock exchanges to sheds in market towns. The shortest route from here to Porthcurno, to Frankfurt, to Marwah, to the bank. The real, refracted, collapses into light. Coming soon: The City, the state, and the microwaves: the third journey into The Nor.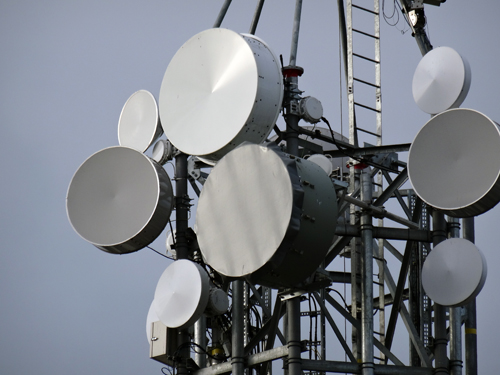 Comments Off

on Walk Three: Low Latency